Yarmouth Mountain Cemetery
Home > Scattering gardens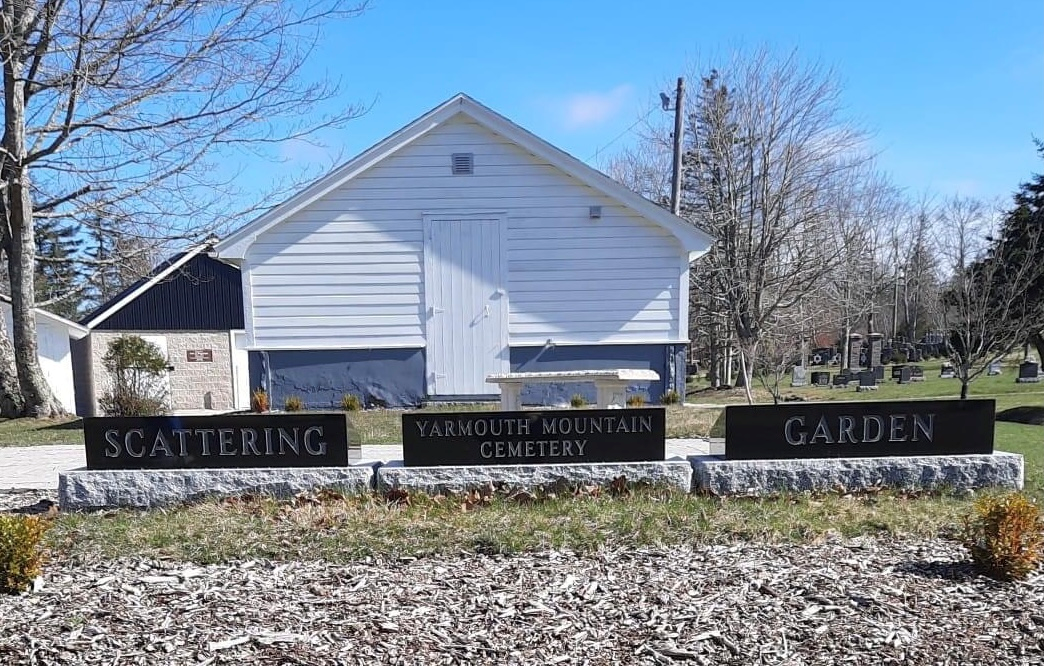 What is a Scattering Garden?
If you or a loved one selects cremation as part of your burial plan, a scattering garden is an important option to consider when deciding what to do with the ashes. We offer a place where ashes are returned to the earth in a tranquil garden setting for loves ones to visit. Our scattering garden has a seating area for peaceful reflection and a monument to memorialize the deceased.
Why choose a Scattering Garden?

A place to visit a loved one
A monument where your loved one memorialized
Registration in the records of Yarmouth Mountain Cemetery
Accessible to everyone, even those with mobility challenges
Appointments for scattering available year round
Wonderful surroundings in a park-like historic cemetery
What does this cost?
The price includes the scattering of ashes, incscription on the garden monument and registerion in the cemetery burial records. The cost also includes perpetual care fo the garden.
Your funeral director can provide the cost and assist with arrangements
Pre-purchase is available